HVAC REPAIRS. MAINTENANCE. INSTALLATIONS

Residential & Commercial HVAC Services in Omaha & Council Bluffs
Air Care Heating and Air Conditioning is a full-service HVAC company located in Council Bluffs & Omaha. We know how important a well-functioning heating, ventilation, and air conditioning system is to your home or business, especially living in the Midwest. No matter what your Omaha heating and cooling needs are, our professionals can help. Our HVAC experts at Air Care provide a variety of HVAC services in Omaha. We are committed to exceeding your expectations with 100% customer satisfaction. Contact us today for your routine maintenance service, repairs or installation requests -and let us show you the Air Care difference.
We provide installation, maintenance, and repair to: 
Require After-Hour Emergency Service?
Contact our 24 hour emergency service line at (402) 827-5700.  An adviser from the Air Care Heating & Air Conditioning team will return your call promptly and arrange your service.
"What Can WE HELP YOU WITH TODAY?"
We'll make sure your loved ones are nice and cool when it's too hot outside. Whether you need to repair, replace, maintain, or install a new air conditioner in Omaha, you can count on Air Care Heating and Air in Omaha to give you honest, exceptional service.
Once the cool air arrives, it is nice to have a heating system you can trust to operate properly, without any major problems. The best way to ensure your heating system is ready for the cold weather is through regular maintenance and tune-ups.
The quality of the air in your home may not always be safe due to pollutants, harmful bacteria, molds and other allergens. With a thorough analysis and maintenance of your HVAC system, you can rest assured knowing you're breathing safe air.
"We're Rated 5 Stars For A Reason!"
Reliable HVAC Professionals
We are fully licensed, bonded and insured. With over +20 years of experience, you can rely on us to handle all of your heating, cooling and ventilation needs.
100% Satisfaction Guaranteed
At Air Care Heating and Air, we stand behind the quality of our services and back up our workmanship with a customer satisfaction guarantee.
Individualized HVAC Options
We serve both residential and commercial clients and provide you with a full consultation to explain all of your available options so that you can choose the system that's right for your home or business.
24 Hour Emergency Service
Get your issues taken care of fast so you can keep your home or business comfortable year-round. Just call (402) 827-5700 when you need to reach us.
We will work with you to find a variety of money-saving HVAC solutions that fit your heating and cooling needs.
We know delivering exceptional service involves using only the highest of quality parts and equipment. We are an authorized Daikin and AprilAire Dealer.
"We're Your Trusted Heating, Cooling & Air Care Specialists."
Here's what your neighbors are saying…

Mike Hawkins
"Probably the best company I've ever dealt with. Professional. Honest. Just cool to work with. Dustin was great. Professional knowledge. No high pressure sales. I will use them every time now. Can't say enough positive things.."

Tom B.
"Excellent service. Honest and competitive pricing. We won't shop anywhere else. We've had them do regular maintenance, minor repairs and now a whole new A/C and furnace. All with top quality."

Kathy Shunk
"I needed an estimate ASAP for my flooded cabin before the drywall got too far along. Chris made the long drive (probably almost an hour for him) with detours and on a Saturday morning and was still a happy guy when he arrived. He was very nice, very honest and helpful. He took his time and answered all of my questions thoroughly and sent me his bids in a timely manner. I look forward to working with Chris!"

Tyler Otis
"Chris Hughes was very helpful once again. Chris helped my family back on Christmas Eve of 2017. He was extremely informative with the issue we had and took care of it quickly. We recently experienced the same issue with our heating sensor and he was able to have a part on hand and replace it with no trouble at all. Both times Chris assisted us he was extremely professional, helpful and polite. Thanks for the help again, Chris!"

Michael Wieczorek
First time I used Air Care, Chris was on time, very professional and courteous, I like supporting a family business VS. The big guys.  I'll definitely use them again when needed!
Through beating sun, driving rain, and blistering cold, our expert Air Care Heating & Air Conditioning technicians are here to respond quickly to your heating and air emergencies, repairs and installs so that your issues are resolved in a timely manner. With Air Care Heating and Air Conditioning, the comfort of you and your family is our top priority. We're here to assure you that you can trust us to deliver that comfort.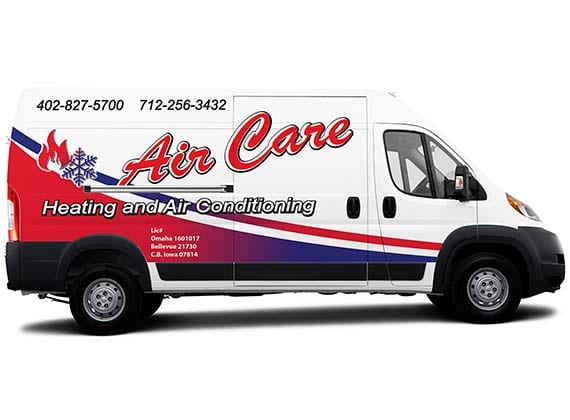 100%
Customer Satisfaction Guaranteed
"Experience Exceptional Service."
A New Level of Customer Commitment
At Air Care Heating & Air the customer comes first isn't just a saying its the founding principal we have built our business on. That is why over 80% of our customers come from word of mouth.  Learn more about Air Care Heating & Air and the founding principals our business was built on.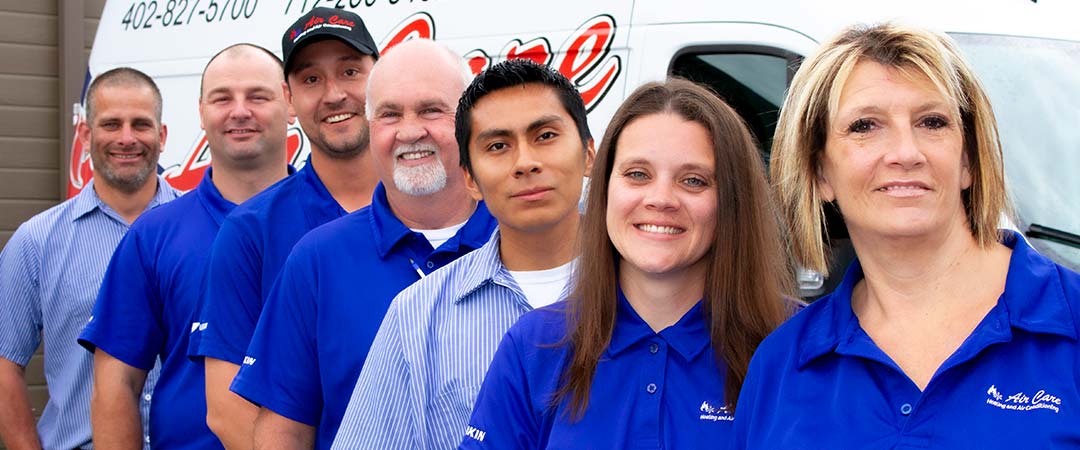 "WE'RE HERE WHEN YOU NEED US."