Residential & Commercial
Air Conditioning Services
Let Us Keep You Cool
Find out why we're ranked #1 when it comes to repairs, maintenance, & installation HVAC services in Council Bluffs, IA and Omaha, NE.
You can count on us for all your HVAC maintenance, installation & repair needs. Contact (402) 827-5700 to schedule an appointment or free installation estimate.
AC Maintenance & Tune-Ups
New AC System Installation
Contact Our Team & Schedule Service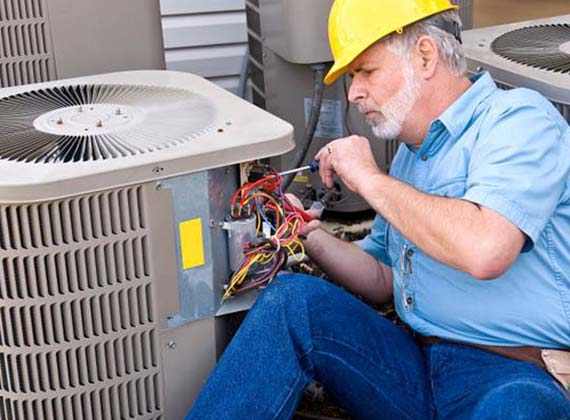 Is your air conditioner rattling or delivering air that isn't cool enough? It's probably time to call our air conditioning repair experts at Air Care Heating & Air Conditioning to diagnose the problem and get your AC system running efficiently.  Our customers feel confident every time they call with our experienced technicians who can quickly get to the root of problems, or expertly install brand new systems, if needed. We provide honest information about your A/C repair and can guarantee 100 percent customer satisfaction. For prompt diagnostic and repair service contact us today
A/C stops working completely
The A/C works, however the air isn't cold
Water drips from the A/C unit
The A/C makes strange noises
Does your Air Conditioner Need Repair?
Your home air conditioner could be giving you signs that repairs may be needed. If your system isn't turning on or isn't delivering the cool air you expect, it's time to pay attention to what your air conditioner may be telling you. Look for the following signs that your system may need a repair:
AC will not turn on:

 Often caused by tripped breakers or failed thermostat.
Poor cooling performance:

 

Often caused by dirty condenser or evaporator coils, a clogged air filter or low refrigerant.
Frozen evaporator: Can be caused by clogged air filter, duct obstructions or low refrigerant.
Leaking water, ice buildup on the compressor or frozen evaporator coils: If you spot leaking water, it could be a sign that your air conditioner's drain tube needs cleaning or that refrigerant is low. Major water leaks, a build up of ice on the compressor, or frozen evaporator coils can point to signs of a larger system issue. Turn off your AC conditioner immediately and call Air Care Heating & Air.
Leaking refrigerant: Leaks in the refrigerant may be causing your AC system's poor performance. Our techs will check your system's refrigerant levels and repair any leaks in the lines.
Tapping, thudding noise or other strange sounds: May be caused by a loose or broken blower fan belt.
Need an emergency repair?
We offer 24-hour emergency HVAC repair services. Contact us today for prompt response to your air conditioning repair needs. Our certified techs have the expertise to identify and resolve problems and restore your air conditioning system to proper working order. 
Cooling Tune-up's & Maintenance Service
While repairs cannot always be avoided, one way to identify small problems before they become large ones is by scheduling regular AC maintenance service. The average AC system is also under significant load during the warm season, making it more prone to problems. Air Care Heating & Air Conditioning techs can provide semiannual HVAC system maintenance checks that can be scheduled at your convenience. For your air conditioner this includes: 
Checking refrigerant levels
Lubricating bearings and pulleys
Checking the electrical system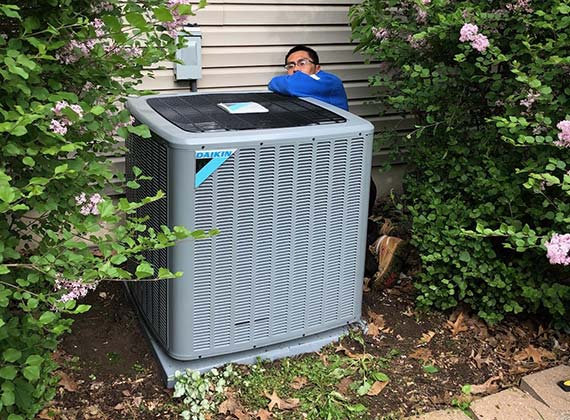 Benefits of using our cooling maintenance plans
Air Care Heating & Air can design a HVAC maintenance package that will keep your cooling systems running smoothly, and keep us on top of problems that could lead to more expensive repairs down the road. Maintenance is an integral part of keeping your cooling system working at its best.
Some benefits include:
Lower utility bills because your equipment will be running more efficiently
Extend the life of your AC units
Fewer repairs and breakdowns, and improved system reliability
At Air Care Heating & Air Conditioning we can handle all of your HVAC maintenance needs, extending the life of the system and reducing repair costs. Contact us today!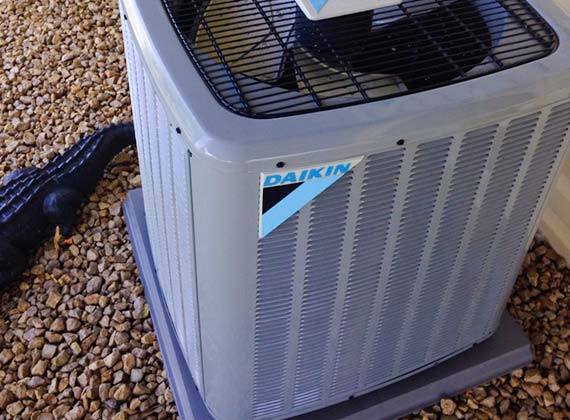 Cooling System Installation & Replacement
Does your current system require frequent repairs or isn't delivering the cooling comfort you expect? Upgrading your current cooling system to a more efficient model not only helps you save money on your home energy bills, but it can also help you maximize your home's comfort, especially during the peak of summer weather. Call the service professionals at Air Care Heating & Air Conditioning, and will help you find a new AC unit that meets your budget and needs. Here are a few signs that it is time to replace your cooling system:
The system is over 10 or 15 years old
Utility bills have become extremely expensive
The system requires frequent repairs
AC unit's performance has decreased
"We're Rated 5 Stars For A REason."
 Here's what our customers have to say…
"First time I used Air Care, Chris was on time, very professional and courteous, I like supporting a family business VS. The big guys. I'll definitely use them again when needed!"
"Probably the best company I've ever dealt with. Professional. Honest. Just cool to work with. Dustin was great. Professional knowledge. No high pressure sales. I will use them every time now. Can't say enough positive things!"
"Excellent service. Honest and competitive pricing. We won't shop anywhere else. We've had them do regular maintenance, minor repairs and now a whole new A/C and furnace. All with top quality."
"Chris Hughes was very helpful once again. Chris helped my family back on Christmas Eve of 2017. He was extremely informative with the issue we had and took care of it quickly. We recently experienced the same issue with our heating sensor and he was able to have a part on hand and replace it with no trouble at all. Both times Chris assisted us he was extremely professional, helpful and polite. Thanks for the help again, Chris!"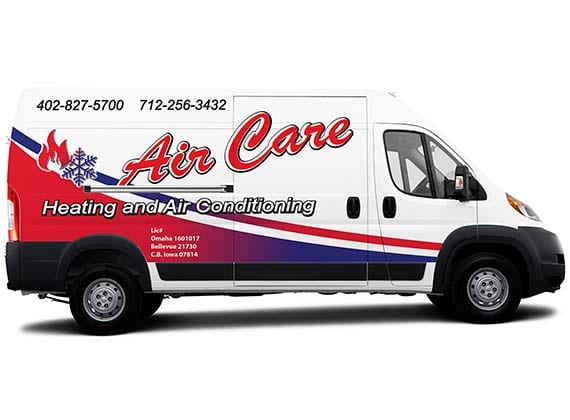 Call us today at  (402) 827-5700 to work with our team of skilled technicians on your next heating, cooling or air quality filtration project!